Additional Advisors are being added. We'll announce the additions at the event.

Glenn Bulycz

Glenn Bulycz is the Senior Manager of QuickTime Product Marketing at Apple. He works with companies, institutions, artists and industry consortia around the world to grow the use and effectiveness of many types of digital media. Glenn is a frequent speaker at industry events and has been guest lecturer at Tokyo Denki University and Kyoto University. He actively works with several organizations including the MPEG Industry Forum (www.m4if.org), Internet Streaming Media Alliance (www.isma.tv), Advanced Video Coding Alliance (www.avc-alliance.org) and Research Environment for Global Information Society
(www.re-gis.com).

Bulycz, "This is a perfect time for you to put together a group like this. I'm working with a number of companies and they need to know all the new ways to move media."



Rich Lappensbusch

Before joining Microsoft , Rich Lappenbusch was Director of Internet Operations for MSNBC in Redmond.

Rich Lappenbusch is Director of Strategic Planning at Microsoft. Rich leads a team that builds and maintains planning, standards and policy. He has been at Microsoft for over nine years in various business and technical capacities including Program Manager on interactive television applications where he built Microsoft's first interactive postproduction team called the Blender. He also built the operations unit of MSNBC.com and managed it for its first 3 years as Director of Operations. Subsequently, he served as MSN's director of monitoring, reporting and analysis of web services. Prior to Microsoft, Rich was with Continuum Productions (now known as Corbis) designing interactive applications. He has also developed interactive entertainment for the GTE Main Street interactive television trial in the early '90s. Rich holds patents in interactive traffic systems, a Masters in Interactive Telecommunications from NYU and a Bachelor's degree in Business from Univ. of Redlands. Rich's second shift job is Dad to 4 kids in Magnolia.


David D. Oxenford


Partner - Davis Wright Tremaine LLP


Mr. Oxenford was a partner in Pillsbury Winthrop Shaw Pittman's communications group until his recent move to Davis Wright Tremaine LLP. His practice focuses on mass media issues, representing radio and television station owners, Internet webcasters, financial institutions, trade associations, consulting firms, program providers, and others involved in all facets of the communications industry.

His practice includes transactional and regulatory matters, on all aspects of media regulation, including counseling clients on issues relating to the Internet. In the past, he was active in complex multiparty comparative litigation before the Federal Communications Commission (FCC). Mr. Oxenford represents a number of state broadcast associations, and is a frequent speaker before state and national broadcasting association meetings and continuing legal education seminars. He has served as co-chair of a number of Federal Communications Bar Association Committees, including the Transactional, Mass Media Practice, Continuing Legal Education and Adjudicatory Practice Committees.

Mr. Oxenford has been very active representing Internet clients, serving as counsel to a trade association of Internet webcasters. He also represented a group of independent commercial Internet radio companies in negotiations with the recording industry which led to the Small Webcasters Settlement Act - legislation providing for internet music royalty rates tailored to smaller entities. Mr. Oxenford regularly speaks before industry groups on digital music rights, as well as streaming media and Internet radio issues.

Ted Kelly

Vice-President, www.worldspace.com, Program Director XM Radio/Worldspace Channel

Ted Kelly is a digital media and terrestrial radio veteran of programming, major market on air, national /international marketing/communication, promotion and sales. An Executive with CBS, Bresson/Hafler, Greater Media & Clear Channel, Ted entered digital media in 1996 by leading CBS Radio Networks and Westwood One on-line with their first streaming media broadcasts for sports, news, sales marketing & entertainment programming as their National Vice President of Marketing and Communications. Ted went on to become Managing Director of Intervox Communications a Streaming Media & Broadcast Consulting firm in Washington D.C. The former Chairman of the Radio and Television Committee for the International Radio Television Society in New York/London started his career in Spanish Radio which gives him a special affection for world Pop music, plus he can pronounce all the global Popstar names and song titles! Ted is also is responsible for the programming and international promotion of U-POP globally, via The Worldspace Satellite Radio Network. Ted was VP of CBS and worked with me before in a number of capacities. Worldspace serves more than 80 countries with satellite radio. You haven't heard about it since they cover the rest of the world and not the US.

Michael Chinn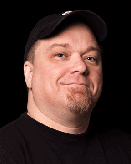 Michael Chinn is founder and Creative Director of Fulltank Creative, an integrated communications firm that specializes in crafting brands through a strategic blend of inspired creative, proven marketing tools and methodology and a micro-network of best-in-class partners.

His creative solutions for such clients including Discovery Communications, Easton Sports, ESPN, NPR, WorldSpace Satellite Radio, XM Radio, CapitolOne, National Geographic, and ASAE have garnered him international recognition and have been showcased by HOW, Print, AIGA, ADCMW, Create Magazine, HOW Design Books, Rockport Publishers and David Carter Books.
John Ousby



John Ousby is Head of Distribution Technologies for BBC Radio & Music interactive where he is responsible for cross platform activity, internet streaming, text and data services, business development and music rights negotiation. Prior to the BBC John consulted in radio, entertainment and new media after a long spell with Virgin Entertainment Group companies, including Virgin Publishing and Virgin Radio where John launched their online operation, the first continually streaming radio station in Europe. John founded Ginger Online with the arrival of Chris Evans and his TV production units. John was a founding member of the International Webcasting Association in both the US and Europe and was recently voted one of the top 100 UK individuals for his input and influence on the development and growth of e-commerce and the internet in the UK over the last 10yrs.

Scott Campbell

Until recently, Scott Campbell was US Media & Communications Industry Advisor and New York City based Sector Specialist for the UK government's Overseas Economic Development network, UK Trade & Investment. More recently, Scott has taken on the position of General Manager for Broad Street Digital, based again in New York.

In his previous role, Scott was involved in facilitating Business, Policy and Technology developments in both UK and North American markets for the Media & Communications sectors. Scott's international business experience enables him to offer guidance to companies seeking to form strategic alliances, joint ventures and/or licensing agreements in the UK or North America. Prior to working for UKTI, Scott successfully managed a variety of Digital Media ventures over a period of 12 years between the UK & US. Projects included launching Liquid Audio in Europe, the world's first secure music delivery platform on the Internet. Walmart now uses Liquid Audio's technology exclusively for their online music service. Scott also worked on major projects with the BBC, George Michael, Duran Duran, Virgin Radio, Abbey Road Studios and many other clients before relocating to the US to manage a venture for Lucent Technologies Bell Labs Innovations in 1998. Scott began his career as a recording engineer in the UK and worked with various artists including Annie Lennox and Simple Minds. He designed and managed a recording studio complex in Glasgow, Scotland that is now called The Brill Building.

Peggy Miles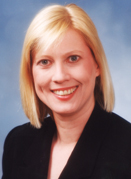 President and Founder, Intervox Communications
Long considered one of the most influential people in streaming and digital media, Peggy Miles is a renowned author, consultant, and speaker as well as founder of Intervox, a 10 year old Washington, D.C.-based broadcast business development, research and consulting Services Company. Her knowledge base and expertise on digital media is culled from her background in broadcasting, video production, advertising, and management, a background that has allowed her to work with companies and key executives around the world to start-up, implement, or advance their digital media efforts based on solid business principals. Peggy is the author of multiple books, including the best-selling Internet Age Broadcaster 1 and 2 for the National Association of Broadcasters and Internet World's Guide to Webcasting and Broadcasting on the Net and the Radio Advertising Bureau's Selling the Net series.
She is also the founder of the International Webcasting Association, is involved in media outreach having served as Executive Editor of Digital Media Magazine, and sits on numerous industry boards and associations including the International Academy of TV Arts and Sciences. Among other career highlights, she produced the first live webcasts for CBS for the All Stars Game in 1996, and she has testified before Congress and the Copyright Office on digital rights and digital media subjects. She has extensive international media experience as a consultant, worked with Korean firms on the first MPEG video phones displayed by Bill Gates at CES, and has worked on projects building a digital media center in Beijing, China, to name just a couple of groundbreaking projects. She created the first in-sync nowplaying music application for KCBS in Los Angeles sending datacast messages to road billboards and the Internet in the mid-90's. She demonstrated the first live audio by a radio station at a NAB Conference in the mid-90's.
Her webcasting email discussion group has been in existence continually since 1996 engaging and informing industry leaders. She has received awards including selection a number of times as a most influential person in streaming by Streaming Magazine. She was awarded Billboard Magazine's Promotion Director of the Year. She is host of the ibreakfast entrepreneur morning series and host of the Washington DC Digital Media VIP forums.
Shelly Palmer
National Chair - Advanced Media - the Emmys, and owner of his own Advanced Media Consulting Firm. He's participating as a host for the Academy's Tours of the CES Floor.
Shelly Palmer is president and CEO of Palmer Advanced Media a deep-knowledge consulting practice specializing in transition advisement and practical application of emerging technologies. This organization is the successor company to Shelly Palmer Productions, one of New York's most successful creative services and productions companies, which Palmer founded in 1980.

He is credited as the patented inventor of the current implementation of Internet Enhanced Television. (Used under royalty agreement by ABC, NBC, CBS, FOX, etc.) He is the Chairman of the Advanced Media Committee and a member of the Board of Governors of the National Academy of Television Arts and Sciences, New York Chapter and a Trustee and co-chair of the Advanced Media Emmy Committee of the National Television Academy. He was founder and CEO of Sweet16 Intermedia, which was a fully integrated marketing company
featuring a Magazine, TV Show, Radio Show, eCommerce and Retail.

Palmer has created, produced and worked on over 5,000 national television and radio commercials. (American Express, Meow Mix, MCI, Candie's Shoes) He has written and produced dozens of major advertising campaigns (Service Merchandise, Snap/CNET/NBCi, The Ricki Lake Show, Madison Square Garden) and numerous value-added promotional campaigns (Caboodles, Pen-Tab, Lipton, Seagram's Soft Drinks).

The winner of ASCAP's 12th and 13th Annual Film & Television Music Award, Palmer is a prolific composer and producer of music for advertising, film, television and radio, and a pioneer in the fields of digital audio as well as Internet technologies.

He is the creator of HotPop a weekly, teen-oriented television series that can be seen on Starz/Encore's WAM! Network and in 28 countries worldwide. Mr. Palmer is CEO of HotPop Productions, LLC which is an eCommerce company formed to monetize the show's large teen audience.

As Palmer's talents are a unique combination of art and business, so too is his integrated approach to marketing & technology. By combining knowledge, best-practices and world-class skills in storytelling, creativity, production capability, marketing, management, IT and eCommerce and a large network of industry professionals, the Shelly Palmer Marketing & Technology Consulting Practice and Palmer Intermedia offer true business solutions for fully integrated advertising and marketing.
Georges Leclere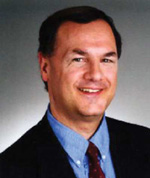 Senior Vice President of the International Academy of Television Arts & Sciences. In addition to executive in charge of producing the International Emmy Awards gala and remaining actively involved in all of the International Academy of TV Arts and Sciences committees, Leclere will be responsible for the orgazniation's outreach programs and for representing it at TV industry events around the world.

Leclere, who joined the I-Academy staff as executive director seven years ago, when it was known as the International Council, has a distinguished career in journalism and public policy. He was an on-air newscaster for the French channel Antenne2, a producer for TF1 and France 3 and, in the U.S., the head of the United Nations Television, Press and Radio division.

The International Academy of Television Arts & Sciences is the largest organization of global broadcasters, with members from 62 countries and more than 350 companies.

Roger Dean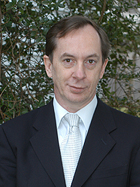 Senior Vice President, ODA Consulting, Inc, New York

Roger Dean is a technology strategist who is equally capable of developing solutions in response to management visions as he is in executing detailed and complex media projects. His work has involved the design and execution of media and technology solutions in New York, London, Hong Kong and Tokyo. As Senior Vice President and Director of Global Multimedia at Lehman Brothers NY, Dean was responsible for worldwide multimedia strategy and was accountable for daily content production and distribution operations in support of internal and external clients. With a global team of 55 and an annual budget of $30 million, he drove the integration and alignment of global functions and standardized operations and production methodologies around industry best practices and the use of appropriate technology.





As Vice President and Director of Multimedia at Morgan Stanley in New York, Dean developed the AV team into a powerful strategic tool for the firm, pioneering the use of webcasting in support of IPOs as streaming media became a viable communications method. He also guided the integration of video production and distribution through the use of centralized control and monitoring facilities. More recently, Dean has provided management consultancy to IT engineering departments, delivering capital plans, technology architecture roadmaps and engineering staff development courses focused on accountability, execution and governance.

Dean has presented at conferences and moderated panels on many occasions, including NAB and Streaming Media East and Streaming Media West. Dean is a founding Board member of the International Webcasting Association, a not-for-profit organization dedicated to the use of streaming media where he currently serves as Chairman. He is a member of the IEEE and is Project Management Professional (PMP) certified.

Daniel Harris

Content Delivery and Distribution - UK

Daniel Harris has worked extensively in the UK Internet industry. In 1994 Daniel co-founded Cerberus, whose CDJ was the first system for copyright protected Internet-based music distribution. Drawing on video broadcast experience, Daniel specified MPEG compression, encryption and distribution technologies for the CDJ. Then in 1996, Daniel co-founded Cerbernet, which grew to become the UK's leading independent broadband Internet Service Provider, and was acquired by First Telecom early in 2000. Daniel then worked for Atlantic Telecom as their Content Delivery Adviser till early 2001. Daniel was educated in art and design at London's Camberwell College and is currently leading an initiative to promote an Internet based open content marketplace system, called 'Kendra', launched in 1999.

Tom Des Jardins - CTO and Founder - Lightningcast.com, sold to AOL the provide the start-up capability to deliver audio and video ad insertion.

Consumer Electronics Executive, Mobile Media Executive, Retail Executive, Entertainment Executive and international advisors from Japan, Korea, China to be announced soon.